Acting United States Attorney Dennis Holmes announced that a Rapid City, South Dakota, woman convicted of Conspiracy to Distribute a Controlled Substance (methamphetamine) and Conspiracy to Launder Monetary Instruments was sentenced on July 26, 2021, by U.S. District Judge Karen E. Schreier.
Lisa Cuff, age 30, was sentenced to 240 months in federal prison for each count to be served concurrently, followed by five years of supervised release on each count to run concurrently, and a special assessment to the Federal Crime Victims Fund in the amount of $200.
Cuff was indicted by a federal grand jury on July 20, 2020.  She pled guilty on March 8, 2021.
The conviction regarding methamphetamine distribution stemmed from incidents beginning on an unknown date and continuing until approximately July 2020, when Cuff, along with at least one other person reached an agreement or came to an understanding to distribute 500 grams or more of a mixture of a substance containing methamphetamine in the District of South Dakota. Methamphetamine is a Schedule II controlled substance.
The conviction regarding money laundering stemmed from incidents beginning on an unknown date and continuing until approximately July 2020, when Cuff knowingly and intentionally combined, conspired, confederated, and agreed together, and with others, to knowingly conduct and attempt to conduct money transfers at financial institutions and transporting case drug proceeds, which involved the proceeds of a conspiracy to distribute a controlled substance.
This case was investigated by the South Dakota Division of Criminal Investigation, the Sioux Falls Area Drug Task Force, and the Drug Enforcement Administration. Special Assistant U.S. Attorneys Tamara Nash and Mark Hodges prosecuted the case.
Cuff was immediately turned over to the custody of the U.S. Marshals Service.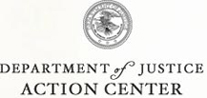 Locate a Prison, Inmate, or Sex Offender
Report Waste, Fraud, Abuse or Misconduct to the Inspector General
Register, Apply for Permits, or Request Records
Identify Our Most Wanted Fugitives
Report and Identify Missing Persons
United States Attorney's Office
District of South Dakota
2017 Annual Report
The Office of U.S. Attorney
presents

South Dakota Community Prosecution Strategy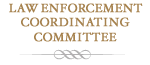 Training and seminars for
Federal, State, and Local
Law Enforcement Agencies.
The post Rapid City Woman Sentenced for Methamphetamine Trafficking and Money Laundering Conspiracies appeared first on Shore News Network.