ALBUQUERQUE, N.M. – Donovan Maez, 24, of Albuquerque, was sentenced on Aug. 8 in federal court to six years and five months in prison for being a felon in possession of a firearm. Maez pleaded guilty on April 4, 2019.
           According to the plea agreement, on March 30, 2018, law enforcement located Maez at an Albuquerque residence with a loaded firearm. On Nov. 11, 2018, after being contacted by probation officers and law enforcement, Maez attempted to evade the officers but was later arrested after a short pursuit. Maez was found with a loaded firearm at the time of the arrest. During both incidents, Maez was on probation for a prior felony conviction for auto burglary. As a convicted felon, Maez cannot legally possess firearms or ammunition.
           Upon completion of his sentence, Maez will be subject to three years of supervised release.
           The Bureau of Alcohol, Tobacco, Firearms and Explosives Albuquerque Resident Agency, New Mexico State Police, Albuquerque Police Department and New Mexico Corrections Department investigated this case. Special Assistant U.S. Attorney Timothy D. Trembley prosecuted the case.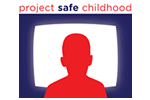 Help us combat the proliferation of sexual exploitation crimes against children.

Making sure that victims of federal crimes are treated with compassion, fairness and respect.
The post Previously convicted felon sentenced to six years in federal prison for firearm possession appeared first on Shore News Network.