PITTSBURGH, PA – Nasir Sharpe was sentenced to 18 months in prison for distributing fentanyl, heroin, and cocaine within 1,000 feet of a school and playground, Acting United States Attorney Stephen R. Kaufman announced today.
Sharpe, age 23, formerly of Philadelphia, Pennsylvania, was sentenced by United States District Judge Robert J. Colville. Judge Colville ordered that Sharpe serve six years of supervised release following his prison term.
Sharpe moved to Butler County from Philadelphia and distributed fentanyl, heroin, and cocaine for a Butler-based drug trafficking crew between January and March 2020. Sharpe distributed fentanyl, heroin, and cocaine on a regular basis in Butler, including within 1,000 feet of a school and playground, until he returned to Philadelphia and was arrested there following a shootout on a public street in March 2020. Sharpe was on bond throughout this time period with pending charges for 2019 firearm possession crimes in Philadelphia.
Assistant United States Attorneys Yvonne M. Saadi and Craig W. Haller prosecuted this case on behalf of the United States.
The Pennsylvania State Police, the Federal Bureau of Investigation, and the Butler County District Attorney's Drug Task Force led the investigation leading to the conviction and sentence in this case.

Learn about victim notification and rights, witness information, and helpful resources.

Law enforcement agencies and community partners help us reduce crime.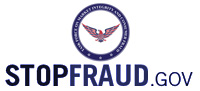 Protect yourself from fraud, and report suspected cases of financial fraud to local law enforcement.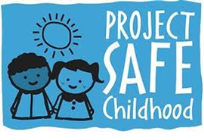 Help us combat the proliferation of sexual exploitation crimes against children.
The post Philadelphia Man Sentenced for Distributing Drugs in Butler County appeared first on Shore News Network.