CONTACT: Barbara Burns
PHONE: (716) 843-5817
FAX #: (716) 551-3051
BUFFALO, N.Y. – U.S. Attorney James P. Kennedy, Jr. announced today that Donald Snyder, 50, of Akron, pleaded guilty before U.S. District Judge John L. Sinatra, Jr. to embezzlement by union officials. The charge carries a maximum penalty of five years in prison, and a fine of $250,000.
Assistant U.S. Attorney David J. Rudroff, who is handling the case, stated that between October 2013 and November 2019, the defendant served as president of the International Association of EMTs and Paramedics, Local 394, a labor organization affiliated with the National Association of Government Employees (NAGE) and Service Employees International Union (SEIU). Local 394 represents approximately 200 private sector employees of Twin City Ambulance in Amherst, NY. During his time as President of Local 394, Snyder embezzled approximately $94,649.85 in funds belonging to Local 394. The defendant did so by writing checks payable to himself, writing checks payable to cash, which he endorsed and withdrew, and making unauthorized bank withdrawals. None of the funds stolen by Snyder were used for a legitimate union purpose, all were used for the defendant's personal benefit.
The plea is the result of an investigation by the U.S. Department of Labor, Office of Labor Management Standards, under the direction of the Boston-Buffalo District Director Jonathan Russo.
Sentencing is scheduled for November 17, 2021, at 4:00 p.m. before Judge Sinatra.
# # # #
A message from US Attorney James P. Kennedy for Law Enforcement Appreciation Day
Visit the Federal government's website to help you be safe, secure and responsible online.
https://www.onguardonline.gov/
CASE INFORMATION


Making sure that victims of federal crimes are treated with compassion, fairness and respect.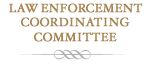 Read about our LECC Program
138 Delaware Ave. – Buffalo, NY 14202
The post Local 394 Union Leader Pleads Guilty To Embezzlement appeared first on Shore News Network.