CORPUS CHRISTI, Texas – A Corpus Christi federal jury has convicted a 44-year-old man from Missouri City for smuggling illegal aliens in the tractor and cab of his truck, announced Acting U.S. Attorney Jennifer B. Lowery.
The jury deliberated for 20 minutes before convicting Michael Dashun Howard following a two-day trial.
On Dec. 11, 2020, Howard drove his tractor-trailer to the primary inspection lane of the Javier Vega Jr. Border Patrol (BP) Checkpoint near Sarita. A K-9 named Gaz alerted to the vehicle, prompting authorities to send it to secondary inspection. There, law enforcement conducted a thorough inspection and located six people hidden between pallets of boxes. They also found four more in the cab. All were determined to be illegally present in the United States.
The jury heard from several agents who testified about their inspection of the vehicle and the discovery of the illegal citizens. They also heard recorded testimony of one of the smuggled individuals.
The defense attempted to convince the jury the aliens had assaulted and kidnapped Howard. However, he was the driver of the vehicle. The individuals held inside were restricted to compartments or otherwise locked in the tractor.
The jury did not believe Howard's defense and found him guilty as charged
U.S. District Judge David S. Morales presided over trial and set sentencing for Nov. 12. At that time, Howard faces up to five years in prison and a possible $250,000 maximum fine.
He has been and will remain in custody pending the hearing.
Border Patrol conducted the investigation. Assistant U.S. Attorneys Roland Swanson and Dennis Robinson are prosecuting the case.

Civil Rights Enforcement

We are currently accepting applications for Law Student Interns. Click for more info.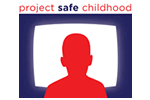 Help us combat the proliferation of sexual exploitation crimes against children.
The post Jury convicts trucker for human smuggling appeared first on Shore News Network.