RICHMOND, Va. – A Guatemalan national was sentenced today to 17 and a half years in prison for his role as a transportation manager in a large-scale Guatemalan drug trafficking organization (DTO).
According to court documents, between 2015 and 2016, Edi Barrera-Salguero, 46, conspired to distribute over 1,000 kilograms or more of cocaine. Barrera-Salguero, who was extradited to the United States on February 4, 2021, served as a transportation manager for the DTO. In this leadership role, Barrera-Salguero organized cocaine transportation networks, directed the movement of cocaine loads, and directed the movement of bulk cash.
Operating throughout Central America, Barrera-Salguero orchestrated the movement of 3,586 kilograms of cocaine from Costa Rica to Guatemala. In June 2016, Barrera-Salguero coordinated the transportation of 381 kilograms of cocaine from Costa Rica to Guatemala City, Guatemala. Once the cocaine arrived in Guatemala, the 381 kilograms of cocaine were seized by Guatemalan law enforcement authorities during a traffic stop in the vicinity of Barrera-Salguero's commercial trucking business, "Importada La Zarza Encendida." 
On July 1, 2020, Luis Pedro Fuentes Amaya, a co-defendant of Barrera-Salguero, was sentenced to 192 months for his role in the cocaine trafficking conspiracy on behalf of the DTO.
This prosecution is part of the Organized Crime and Drug Enforcement Task Force (OCDETF) Operation Go Explorers. OCDETF identifies, disrupts, and dismantles the highest-level drug traffickers, money launderers, gangs, and transnational criminal organizations that threaten the United States by using a prosecutor-led, intelligence-driven, multi-agency approach that leverages the strengths of federal, state, and local law enforcement agencies against criminal networks.
Raj Parekh, Acting U.S. Attorney for the Eastern District of Virginia, and Jarod Forget, Special Agent in Charge for the Drug Enforcement Administration's (DEA) Washington Division, made the announcement after sentencing by Senior U.S. District Judge Henry E. Hudson
Assistant U.S. Attorneys Erik S. Siebert and Heather H. Mansfield prosecuted the case.
A copy of this press release is located on the website of the U.S. Attorney's Office for the Eastern District of Virginia. Related court documents and information are located on the website of the District Court for the Eastern District of Virginia or on PACER by searching for Case No. 3:20-cr-18.
NICS Inquiries/Firearms Records Checks
   Send to USAVAE.NICS@usdoj.gov
Protect yourself from fraud, and report suspected cases of financial fraud to local law enforcement.
Victim Witness Case
Updates
U.S. V. KRISTOPHER LEE DALLMANN ET AL
Megaupload – Release For Victim Notification

Talk to your kids about gangs and how to avoid them.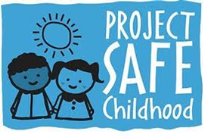 Help us combat the proliferation of sexual exploitation crimes against children.
The post International Drug Trafficking Organization Member Sentenced for Trafficking Nearly Four Tons of Cocaine appeared first on Shore News Network.