COLUMBUS, Ohio – A federal grand jury has charged five Columbus men with crimes related to three murders. An alleged narcotics conspiracy in 2018 to rob a local marijuana dealer of drugs and cash in his residence allegedly resulted in the shooting death of another resident within that house. To cover up for this murder, it is alleged one defendant murdered a man and a woman with knowledge of the first murder.
The indictment was returned yesterday and unsealed today. Those charged include:
According to the 17-count second superseding indictment, Williams solicited others in the conspiracy to learn of potential drug traffickers to rob of their drugs and drug proceeds.
On June 27, 2018, defendants allegedly robbed at gunpoint a drug premises at 847 E.N. Broadway in Columbus. It is alleged the co-conspirators planned and carried out the robbery to steal one of the residents' controlled substances and profit from the sale of the drugs.
The indictment further details that on June 27, 2018, Williams allegedly murdered Connor Reynolds, a 23-year-old from Grove City, and Castle and Climer were part of the armed robbery.
In August 2018, Williams then allegedly murdered Henry Watson, a 52-year-old from Columbus, to prevent him from providing information regarding Connor Reynolds's murder to law enforcement.
On the same day, and immediately following the murder of Henry Watson, Williams allegedly murdered Tera Pennington, a 48-year-old from Columbus, to prevent her from serving as a witness to the previous crimes.
Williams allegedly instructed individuals to destroy a firearm and firearm barrel and to dispose of evidence from and clean the crime scene at 129 Stevens Ave. with bleach and other chemicals. Williams and Ellis are charged with conspiring to obstruct justice by concealing the bodies of Henry Watson and Tera Pennington. Williams also directed others to dismember and remove the bodies from 129 Stevens Ave. in Columbus.
Four additional defendants – Patrick Foster, Eric Linley, Phillip Trent and Charles Koon – were charged in February 2021 with their involvement with moving, dismembering, relocating and then burying the bodies of murder victims Henry Watson and Tera Pennington. Linley, Trent and Koon allegedly worked under the direction of Foster. Linley, Trent and Koon have pleaded guilty to being accessories after the murder and Foster's case remains pending. Their cases were also unsealed today.
Finally, Williams is charged with conspiring to possess with intent to distribute, and to possessing with the intent to distribute, cocaine, methamphetamine, fentanyl and heroin.
The indictment details that Williams and others used 129 Stevens Ave. as a drug premises to sell and allow users to use narcotics. It is alleged that, on more than one occasion, users overdosed in the basement of the home and co-conspirators would provide Narcan to revive the users.
It was also part of the conspiracy, according to the indictment, that co-conspirators used apartments at 4594 Ava Point in Hilliard and 2849 Drew Heights Place #206 in Reynoldsburg to store large amounts of narcotics.
Four other defendants – Stephanie S. Bouphavong, Lashawn L. White, Jeffrey Mason Ford and Richard Rodgers – have been charged with and pleaded guilty to related narcotics crimes.
Williams could potentially face the death penalty in this case.
Vipal J. Patel, Acting United States Attorney for the Southern District of Ohio; Vance Callender, Special Agent in Charge, Homeland Security Investigations (HSI); Franklin County Sheriff Dallas Baldwin and Columbus Police Chief Elaine Bryant announced the charges. The joint investigation includes assistance from the Ohio Bureau of Criminal Investigation (BCI), Franklin County Coroner's Office, Ohio Narcotics Intelligence Center (ONIC), U.S. Bureau of Alcohol, Tobacco, Firearms & Explosives (ATF), the Columbus Division of Fire and the Pickaway County Sheriff's Office. Assistant United States Attorneys Timothy D. Prichard and Elizabeth A. Geraghty are representing the United States in this case.
An indictment is merely an allegation, and defendants are presumed innocent unless proven guilty in a court of law.
If you have information on Kyle Castle's whereabouts, please contact Homeland Security Investigations through the tip line at 1-866-DHS-2423.
# # #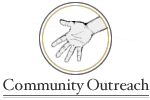 Giving Back to the Community through a variety of venues & initiatives.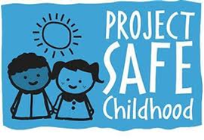 Help us combat the proliferation of sexual exploitation crimes against children.

Making sure that victims of federal crimes are treated with compassion, fairness and respect.
The post Five local men charged federally with crimes connected to 3 murders appeared first on Shore News Network.