ATLANTA – Rico Laprince Southall has been charged with possession of a firearm by a convicted felon.  Southall fired shots at the victim, who happened also to be a family member.
"A key factor in reducing gun violence is to remove firearms from the hands of individuals prohibited from possessing them," said Acting U.S. Attorney Kurt R. Erskine. "We will pursue those who illegally possess firearms and undermine the safety of our community through continued collaboration with our federal, state, and local law enforcement partners."
"There is no question about the level of violence displayed by Southall," said ATF Special Agent in Charge Arthur Peralta.  "He indiscriminately fired the gun he illegally possessed without any concern about who might be hurt.  The arrest and indictment of Southall is part of our commitment to make our communities safer each and every day."
"The Cobb County Police Department continues to proudly coordinate investigations across jurisdictional boundaries in order to ensure justice is served for all victims. Law enforcement agencies must continue to share information in cases like this in order to maintain the safety of all those living and working within our communities," said Cobb County Police Chief Tim Cox.
According to Acting U.S. Attorney Erskine, the charges, and other information presented in court:  On April 1, 2021, Rico Laprince Southall targeted a victim, a member of his family, as the victim drove in the area of Powder Springs, Georgia.  Southall pursued the victim's vehicle through the residential area and fired multiple rounds at her vehicle from a semi-automatic pistol equipped with a high-capacity magazine.  Several rounds entered the passenger compartment of the victim's vehicle, with at least one round striking an unoccupied infant safety seat.  One of the rounds also struck another car in the vicinity. 
The Cobb County Police Department responded to the scene and saw Southall leaving the area in his vehicle in which his girlfriend and minor child were passengers.  The responding officers arrested Southall and recovered the semi-automatic pistol he had fired, as well as a second gun, a revolver. The officers noted that Southall had reloaded the semi-automatic weapon during the shooting. Both firearms had been reported stolen.  
Southall was arraigned before U.S. Magistrate Judge Christopher C. Bly on July 30, 2021, and detained pending trial.  Members of the public are reminded that the indictment only contains charges.  The defendant is presumed innocent of the charges and it will be the government's burden to prove the defendant's guilt beyond a reasonable doubt at trial.
This case is being investigated by the Bureau of Alcohol, Tobacco, Firearms and Explosives, and Cobb County Police Department.
Assistant U.S. Attorney D'Juan B. Jones is prosecuting the case.
This case was brought as part of Project Safe Neighborhoods (PSN). In keeping with the Attorney General's mission to reduce violent crime, the Northern District of Georgia's PSN program focuses on prosecuting those individuals who most significantly drive violence in our communities, and supports and fosters partnerships between law enforcement and schools, the faith community, and local community leaders to prevent and deter future criminal conduct.
For further information please contact the U.S. Attorney's Public Affairs Office at USAGAN.PressEmails@usdoj.gov or (404) 581-6016.  The Internet address for the U.S. Attorney's Office for the Northern District of Georgia is http://www.justice.gov/usao-ndga.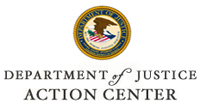 Find Help and Information for Crime Victims
Identify Our Most Wanted Fugitives
Report and Identify Missing Persons
Locate a Prison, Inmate, or Sex Offender
Contact the US Attorney's Office
Watch informative PSAs produced by this District on priorities and programs.

Learn about victim notification and rights, witness information, and helpful resources.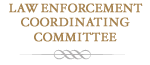 Training and seminars for Federal, State, and Local Law Enforcement Agencies.
The post Felon indicted following roadway shooting appeared first on Shore News Network.