Special Assistant U. S. Attorney Steven Lee (619) 546-8893
NEWS RELEASE SUMMARY – August 6, 2021
SAN DIEGO – Acting U.S. Attorney Randy Grossman announced federal drug charges today (August 6) against Defendant Carlos Gerardo Symonds Saavedra following the seizure of more than 2,500 kilograms of methamphetamine and 50 kilograms of fentanyl found in a commercial trailer at the Otay Mesa, California Cargo Port of Entry.
The Complaint alleges that on August 5, 2021, at approximately 5:24 p.m., Symonds Saavedra, a Mexican citizen, attempted to enter the U.S. as the driver and sole occupant of a 2008 International commercial truck, which was hauling a Strick trailer.  Defendant's manifest reflected the load consisted of plastic parts.  According to the complaint, the secondary inspection reflected anomalies, determined upon testing to be illicit drugs, comingled with the commercial shipment of plastic parts. Defendant was allowed to exit the port of entry facility under visual surveillance.  The complaint states that when defendant arrived at a private commercial parking lot, he parked the trailer, placed the keys under the hood and walked away.  He was apprehended approximately 100 yards from the trailer and placed under arrest.
Further inspection of the trailer resulted in the discovery of: 400 packages of a substance that field-tested positive for methamphetamine, with an approximate weight of 2,507.58 kgs., as well as 52 kgs. of fentanyl. This is believed to be one of the largest methamphetamine seizures in the nation's history.
"This is a significant accomplishment by our law enforcement partners," said Acting U.S. Attorney Randy Grossman. "Due to stellar work by law enforcement agents, the government stopped more 5,500 pounds of deadly drugs from entering our country, furthering our fight against addiction and overdose deaths." 
"Over the last several years, we've seen many drug overdoses and drug-related deaths throughout this country," said HSI San Diego Special Agent in Charge Cardell T. Morant. "HSI and its law enforcement partners undoubtedly saved lives by preventing this massive drug shipment from entering our communities. While this drug seizure is significant, we know that these transnational criminal organizations will continue to illegally smuggle their illicit drugs across our border. HSI and its law enforcement partners will remain vigilant in our mission to prevent these drugs from crossing the border and entering our communities."
"By working in unison with our law enforcement partners, DEA has prevented a significant quantity of deadly drugs from reaching Americans," said DEA Special Agent in Charge John W. Callery.  "This seizure is a blow to the cartels; but a victory in the fight against methamphetamine and fentanyl overdose deaths plaguing our county. DEA remains committed to stopping the cartels who will undoubtedly continue trying to bring their deadly drugs into our country."
DEFENDANT                                               Case Number 21MJ3189
Carlos Gerardo Symonds Saavedra                Residence: Mexico
SUMMARY OF CHARGES
Title 18, U.S.C., Sections 952 and 960
Importation of a controlled substance
Maximum penalty: Life in prison; and a mandatory minimum of 10 years; and a $10 million fine
AGENCIES
Homeland Security Investigations
Drug Enforcement Administration
U.S. Customs and Border Protection
*The charges and allegations contained in an indictment or complaint are merely accusations, and the defendants are considered innocent unless and until proven guilty. 
Learn about victim notification and rights, witness information, and helpful resources.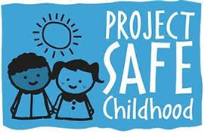 Help us combat the proliferation of sexual exploitation crimes against children.
The post Federal Charges Filed Following Record-Breaking Drug Seizure appeared first on Shore News Network.