CHARLOTTE, N.C. – Acting U.S. Attorney William T. Stetzer announced today that Maurice Rakestraw, 31, of Charlotte, was sentenced to 264 months in prison for carjacking and related firearms offenses. In addition to the prison term imposed, U.S. District Judge Robert J. Conrad Jr. also ordered Rakestraw to serve five years under court supervision upon his release.
Vincent C. Pallozzi, Special Agent in Charge of the U.S. Bureau of Alcohol, Tobacco, Firearms and Explosives (ATF), Charlotte Field Division, and Chief Johnny Jennings of the Charlotte Mecklenburg Police Department (CMPD) join Acting U.S. Attorney Stetzer in making today's announcement.
According to court documents and evidence presented at Rakestraw's sentencing hearing, on December 5, 2019, Rakestraw was a passenger in a vehicle that was stopped by CMPD officers. Over the course of the traffic stop, Rakestraw fled from the scene on foot until he encountered his carjacking victims in a parking lot of an apartment complex. Court documents show that Rakestraw approached the two adult victims, pointed a firearm at one of them and threatened to kill him if he did not give Rakestraw his car. Rakestraw sped off in the stolen vehicle with the victims' baby still secured in the car seat. Approximately six minutes later, Rakestraw crashed the stolen vehicle into a trailer being pulled by a truck and flipped the vehicle onto its roof.  According to evidence presented at the sentencing hearing, Rakestraw crawled out of the car and ran away from the crash scene, leaving the baby in the overturned vehicle. The occupants of the truck were able to pry the vehicle's door open and remove the baby from the car seat.
According to court documents, CMPD officers encountered Rakestraw shortly thereafter, walking along a sidewalk. An officer attempted to take Rakestraw into custody but Rakestraw fled into nearby woods. Rakestraw was apprehended after he was located in the schoolyard of Merry Oaks International Elementary. Officers also located Rakestraw's firearm nearby in the woods. Over the course of the investigation, law enforcement determined that Rakestraw had stolen the firearm during a domestic violence assault two days prior.
In November 2020, Rakestraw pleaded guilty to carjacking, possession and brandishing of a firearm in furtherance of a crime of violence, possession of a firearm by a felon, and stealing a firearm. He is currently in federal custody and will be transferred to the custody of the federal Bureau of Prisons upon designation of a federal facility.
Assistant United States Attorneys David Kelly and Erik Lindahl handled the prosecution.
* * *
Earlier this week, in an unrelated armed carjacking case, Judge Conrad ordered Kshune Jackson, 23, and Blaine Cook, 23, both of Charlotte, to serve 125 months in prison each, for taking a car at gunpoint from two victims in Charlotte on January 16, 2020. At the time of this federal offense, Jackson and Cook were both on state post-release supervision after having served prison sentences for armed robbery. Acting U.S. Attorney Stetzer thanked Homeland Security Investigations and CMPD for their investigation of this case, which was prosecuted by Assistant U.S. Attorney David Kelly.
The U.S. Attorney's Office for the Western District of North Carolina is committed to combating neglect, abuse, and financial exploitation of seniors. 
Project Safe Neighborhoods (PSN) is a collaborative effort by federal, state and local law enforcement agencies, prosecutors and communities to prevent and deter gang and gun violence.
U.S. Attorney's Office
Heroin Education Action Team
Help us combat the proliferation of sexual exploitation crimes against children.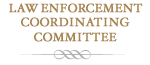 Training and seminars for Federal, State, and Local Law Enforcement Agencies.

Making sure that victims of federal crimes are treated with compassion, fairness and respect.
The post Charlotte Man Is Sentenced To 22 Years For Carjacking A Vehicle With A Child In The Carseat appeared first on Shore News Network.