A man who escaped from custody in the Gerald R. Hinzman Center was sentenced on August 19, 2021, to two years in federal prison.
Justin Troendle, age 35, of Cedar Rapids, Iowa, received the sentence after a February 26, 2021 guilty plea to one count of escape from federal custody.  At the plea hearing, Troendle admitted that, in May 2020, he was in custody at the Hinzman Center under a federal court order pursuant to his prior conviction for failure to register as a sex offender.  Troendle admitted that, between May 5 and May 15, 2020, he left custody without authorization by failing to return to the Hinzman Center as required.
Troendle was sentenced in Cedar Rapids by United States District Court Judge C.J. Williams.  Troendle was sentenced to 24 months' imprisonment.  He must also serve a three-year term of supervised release after the prison term.  There is no parole in the federal system. 
This case was prosecuted by Assistant United States Attorney Mark Tremmel and was investigated by the United States Marshals Service, the Northern Iowa Fugitive Task Force, and the Cedar Rapids Police Department.
Court file information is available at https://ecf.iand.uscourts.gov/cgi-bin/login.pl. 
The case file number is CR 20-87.
Follow us on Twitter @USAO_NDIA.

Making sure that victims of federal crimes are treated with compassion, fairness and respect.
Giving Back to the Community through a variety of venues & initiatives.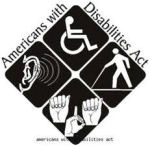 Filing Civil Rights Complaint.
The post Cedar Rapids Man Sentenced to Two Years in Federal Prison for Escaping from Federal Custody appeared first on Shore News Network.